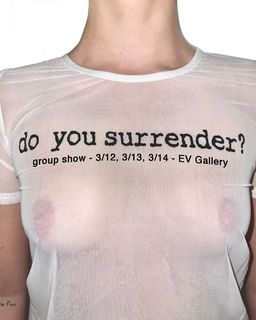 MARCH 12TH-14TH 2022
A Group Show interested in what it means to be a flesh bound human in today's parasocial world.
We offer no answers, but only questions regarding the state of things.
Mixing the tangible with digital, our show has paintings, artwear, installations, and projections.
For 3 nights only, we will come together and drink from the same stream without fear.
Let us be your excuse to be unavailable for a moment. Do you surrender?
Saturday March 12 1-9p, reception at 8
Sunday March 13 1-9
Monday March 14 1-9p, reception at 8